We're your go-to plumbing provider for North Dallas and the surrounding areas.
Trust us to solve your issues quickly and professionally.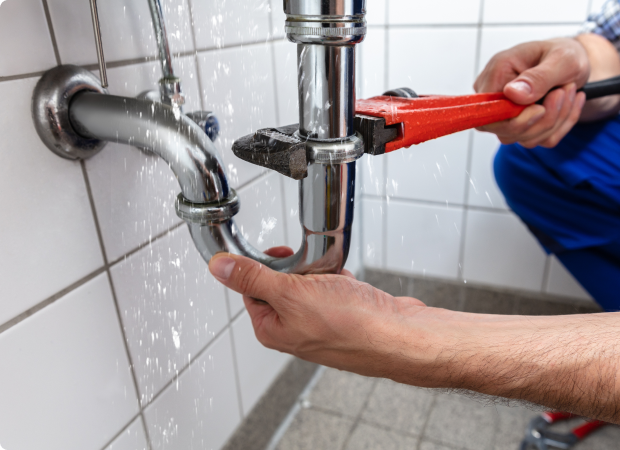 Why choose us?
Action Star Plumbing is the newest offshoot of Action Appliance Repair. Operating in the North Dallas area for nearly a decade, we know that without your plumbing infrastructure functioning optimally, your home life isn't in order. We're here to take that burden off your shoulders so you can focus on the important things in life: family, career, and happiness. Plumbing is one of the most vital parts of the home and its infrastructure—without a solid plumbing system, your house can easily fall into disarray. We won't let that happen—we treat our customers like family.
We are licensed by the state of Texas
We are licensed by the state of Texas: The Lone Star State trusts us with our services, and so can you.
License# RMP-37525
Trust us with all kinds of
plumbing needs and concerns.
Drain Cleaning


Clogged pipes are one of the most common home repairs we get called for. By keeping your drains clean, you reduce the need for more expensive repairs down the road.

Water Heater


Hot water is a necessity you don't think about until its gone. If your hot water stops working, call us ASAP and we will get you back up and running.

Leaking Tap


With increasing droughts across the world, ensure all of your taps are properly sealed to avoid wasting your resources.
Faucet Repair


With an old or broken faucet, you are likely to see your water bill skyrocket due to inefficient leaks throughout the system. We will help you avoid this mess.

Toilet Repair


A broken toilet has the potential to do great damage to the home. With our fast-responding service, we will avoid any worst-case-scenario.

Sewer Installation


Beyond day-to-day repairs, we also offer infrastructural and foundational services to get a new or renovated house up to standard.